Important Information
Please read the following information which should answer all of your questions for before, during and after the event.
Event Pack Collection
Please collect your event packs on Saturday 30 April, between 12 noon and 17:00 from the Cog and Sprocket, 37 Queen Street, St Helier, JE2 4WD.
Your event pack will include your bike board (timing chip), and a few freebies provided by our event sponsors / partners.
Start Location
The start location is the far end of Snow Hill Car Park beyond the motorcycle parking area.
This can be accessed from either the roundabout by the tunnel (head through Snow Hill carpark) or via Hill Street.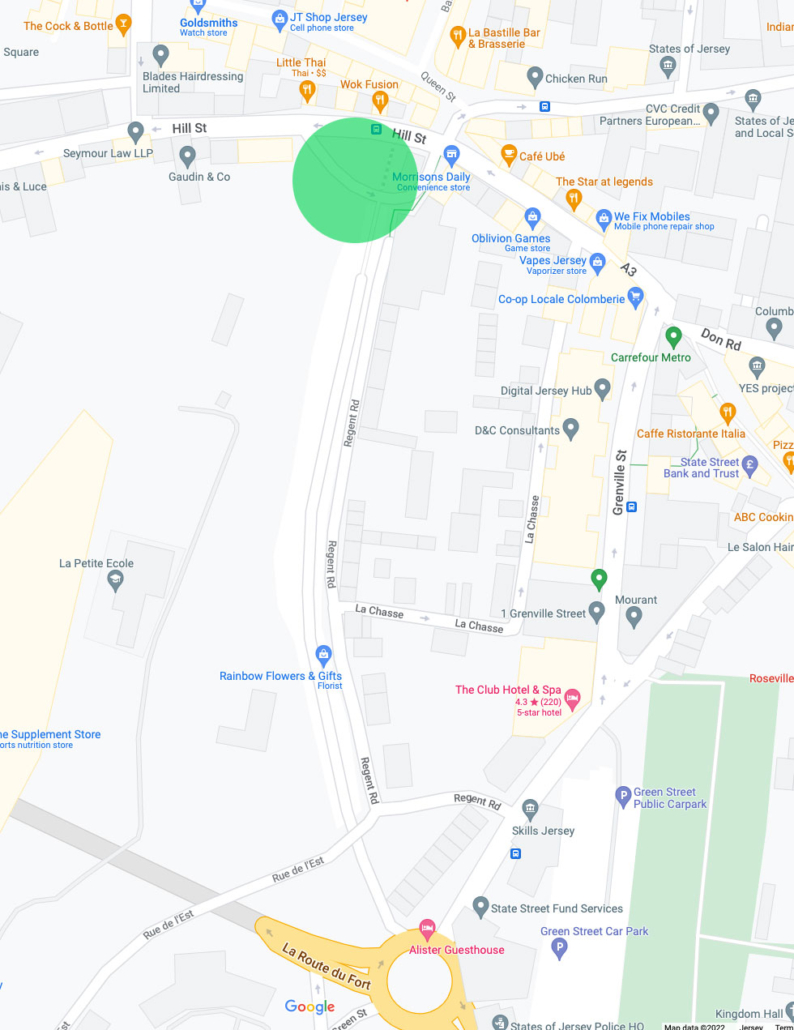 Arrival Time
Event staff will be available on the day from 06:30.
Please arrive in plenty of time to prepare yourself and your bike and be ready to start on time.
Start Time
The event starts at 08:00 prompt.
There are 2 distances starting at the same time, please line up as outlined below.
110km or 70km, where should I line up?
The 110km event will line up at the front, with the 70km entrants lining up behind.
Signposts
The routes are fully signposted, please follow the correct coloured signpost for the route you are riding.

Marshals
Event Marshals will be positioned along the route to assist you with directions.
Remember THIS IS NOT RACE, marshals will NOT be stopping any traffic and you must adhere to the rules of the road at all times.
Food / Drink Station
There will be a food / drink station at the Le Platon Car Park (where Beez Knee'z is located).
Should you decide to stop you will need to do a slight U-Turn to get back onto the route.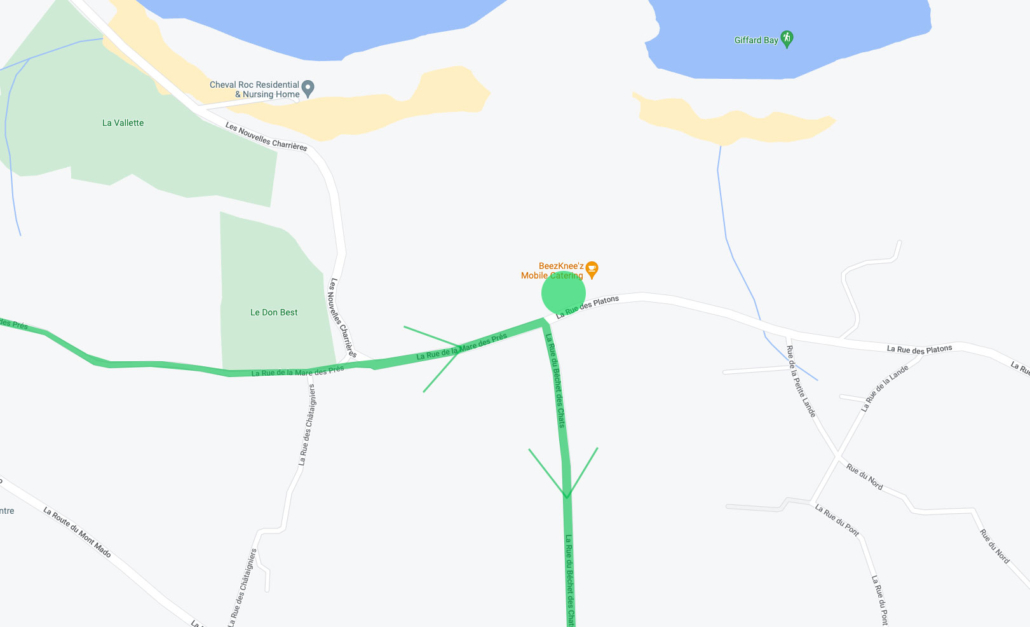 Emergency Assistance
You are expected to be fully self-sufficient on the day. Please ensure you have enough spares to complete the event should you puncture or suffer mechanical issues.
There will however be a limited on demand emergency assistance service.
If you do require emergency assistance please call: 07797 713207.
Finish Location
The finish location is Hill Street (opposite Little Thai Restaurant).
Medals
Don't forget to collect your finisher's medal after the event.
Refreshments
There will be refreshments at the finish line courtesy of our event sponsors / partners.
Raffle
The Jersey Cheshire Home Raffle will be drawn at approximately 2pm on 1 May 2022.
Tickets are available for sale until midnight on 30 April 2022.
Best of luck to everyone who purchased tickets.
FULLY CHIP TIMED EVENT!
SIGNPOSTED & MARSHALLED!
DRINKS & FOOD STATION!
500M ELEVATION!
FINISHERS MEDALS!
COURSE (Subject to Change): www.strava.com/routes/2933730679507207510
START TIME: 08:00!
OPEN TO E-BIKES!